We analyzed the best golf clubs for tall people to help you make the best choice possible. In the process, we've picked the three best options from the current market.
We looked at:
Design;
Workmanship;
Performance;
And much more…
Let's take this to the first tee…
Here's the thing…
Many experts feel that standard golf clubs are good enough for players of any height.
But if you're looking for precision in your strokes, you need a club that matches your height and gaming traits. And for that, a tall golfer may need a taller golf club.
At the same time, there's no fixed standard for golf clubs. So finding one that meets your height requirement is a real challenge.
And to be honest, increasing the length of an existing club shaft isn't easy.
So, if you think that finding clubs for tall men is difficult, worry not.
We are here with the best suggestion for clubs with tall golfers in mind.
Our team of pro golfers tried these clubs out on the course. And then we compared them so we could rate them under each metric.
In the end, we have the three best sets of clubs lined up for you with all their pros and cons.
Time to take a closer look.
Top 3 Golf Clubs Sets for Tall Golfers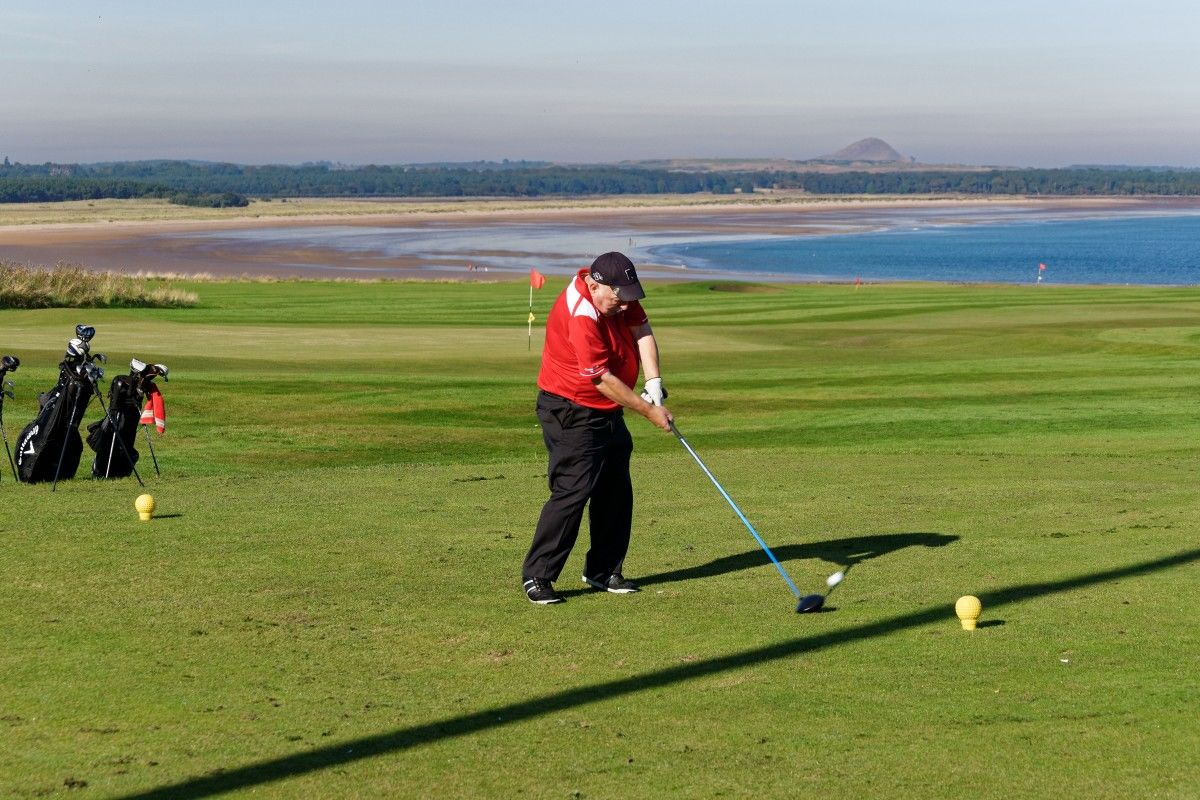 Editor's choice: Wilson Men's and Teen Complete Golf Set
| | |
| --- | --- |
| Value for Money | 9 |
| Shaft Flex | 8 |
| Head Options | 8 |
| Workmanship | 9 |
| Overall Score /100 | 68 |
| | |
| --- | --- |
| Shaft Material | Graphite |
| Size | Standard and tall |
| Height | Standard- 65 to 73 inches Tall- 73 to 77 inches |
| Gender | Men's |
Pros
Excellent quality
Cavity-backed stainless steel irons
Well-balanced putter
Affordable price
Great for beginners
Cons
Long term durability isn't the best
Cheap quality golf bag
Manufacturer
Wilson
Bottom Line
A dependable, high-quality golf set that's great for any beginner golfer.
Check Latest Prices | See Customer Owner Feedback
SUMMARY:
The complete golf set from Wilson is a solid choice for any tall golfer new to the game.
To start with, the kit includes a driver, a fairway wood, a hybrid, 6-9 irons, a pitching wedge, a sand wedge, a carry bag, and a putter.
And the best part is, the set comes in standard and tall versions. So you can easily pick the right size depending on your height.
Note, the driver comes with super game improvement technology.
How does that work?
It keeps the rear weight of the 460cc driver on the lower side. That's very effective for increasing swing speed and overall accuracy.
Besides, the irons are crafted from 431-grade stainless steel and are perimeter weighted. That delivers a wider sweet spot. Something that any newbie player will love.
The driver is titanium forged and has a loft of 10.5 degrees.
The use of 5 fairway wood also increases the overall accuracy, especially during off-center shots. It comes with a graphite shaft and is designed to deliver superior lifts for long shots.
Coming to the putter, it's well balanced with some extra weight on the heel and toe. That results in better accuracy while putting.
Also, the pitching and sand wedge delivers pinpoint accuracy. The pitching wedge also has an enhanced spin technology for better performance in short games.
However, the carry bag material feels cheap. It does come with Air Flow shoulder straps for better carrying comforts.
On the whole, this set from Wilson is a great choice for men as well as teens. Then again, the price tag won't break the bank.
In the end, a great pick for any player looking to best their game.
Needless to say, it fully deserves to be marked as the Editor's Choice.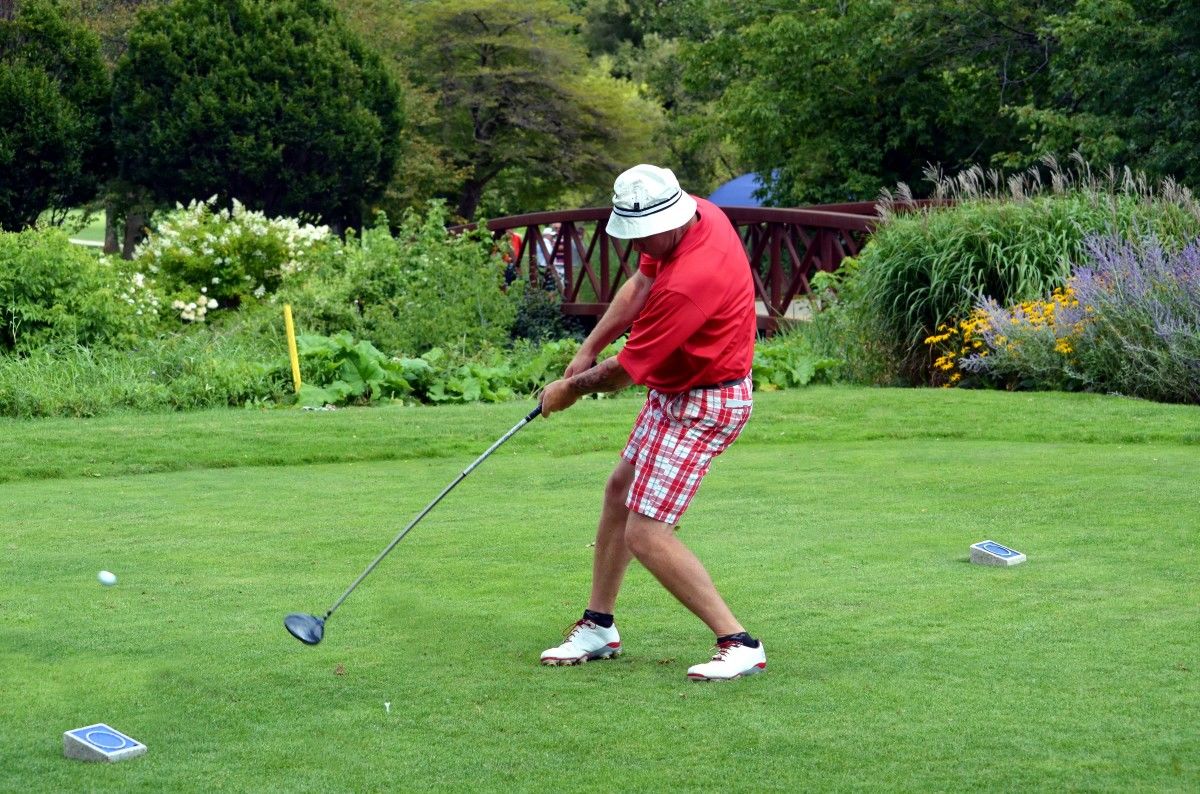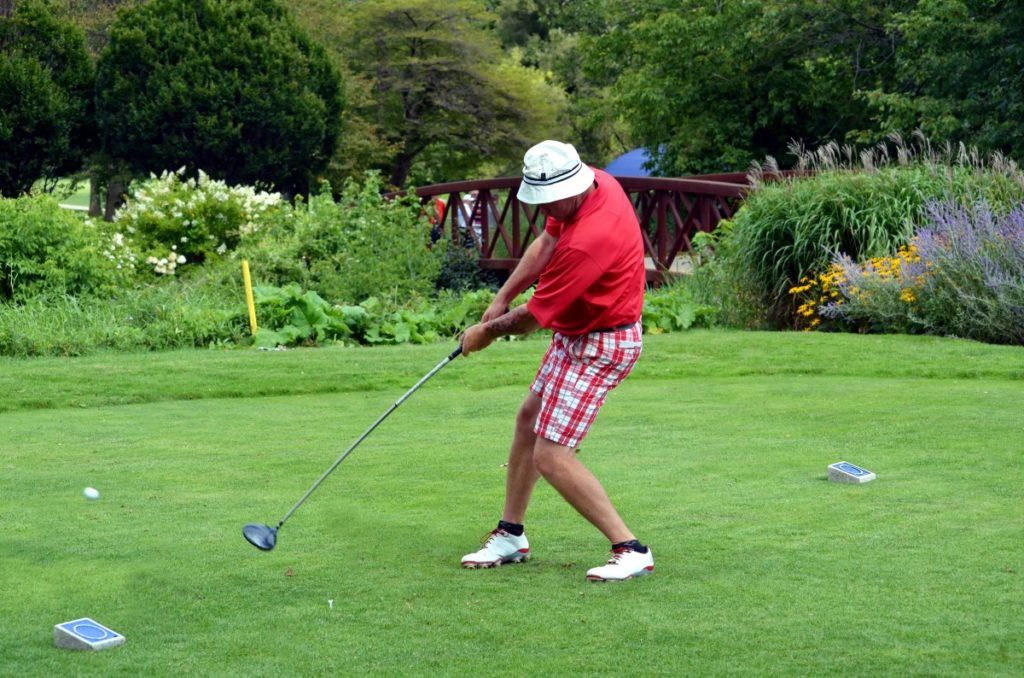 Best Value: Callaway Golf 2018 Men's Rogue Irons Set
| | |
| --- | --- |
| Value for Money | 9 |
| Shaft Flex | 9 |
| Head Options | 7 |
| Workmanship | 8 |
| Overall Score /100 | 66 |
| | |
| --- | --- |
| Shaft Material | Synergy, 60G or tempered steel |
| Lie | 59.75 degrees to 64 degrees |
| Weight | 6 pounds |
| Flex | Regular, stiff |
Pros
Offers excellent playability
Minimal loss of distance
Multiple advanced features
Improved sound and feel
Longer than other clubs
Cons
A bit chunkySpin is on the lower side
Manufacturer
Callaway
Bottom Line
A set of forgiving golf clubs that offer superb value for taller players
Check Latest Prices | See Customer Owner Feedback
SUMMARY:
When you're looking for the perfect balance of price and quality, it's hard to beat the Callaway Rogue Irons.
The Rogue irons feel solid and are infused with tungsten for delivering the perfect balance. So CG of each of the individual Rogue Iron is balanced to perfection.
Quite simply, this set of golf clubs is designed for long shots as well as for precision.
In addition to that, there's the 360 Face Cup technology combined with Variable Face Thickness (VFT).
What does that mean?
There's a shallow rim around the face and it delivers more than regular flex to increase the ball speed. For tall golfers, it will help in covering more distance.
Beyond that, the clubface is layered with soft urethane material and thousands of microspheres. That reduces impact vibrations and COR (Coefficient of Restitution).
The overall design features make the irons more forgiving, even with off-center hits. And even though your swing habits might not be the best, it delivers a solid sound and feel.
In our tests, the smash factor with the Rogue Irons was on the higher side. Even when the stroke wasn't perfect, the end results were satisfying.
Are they long enough?
They're great for taller golfers.
Finally, we have to say that this technology-rich set of clubs are great for any handicap golfer.
With a solid performance at a reasonable price, this set of golf clubs are our Best Value pick.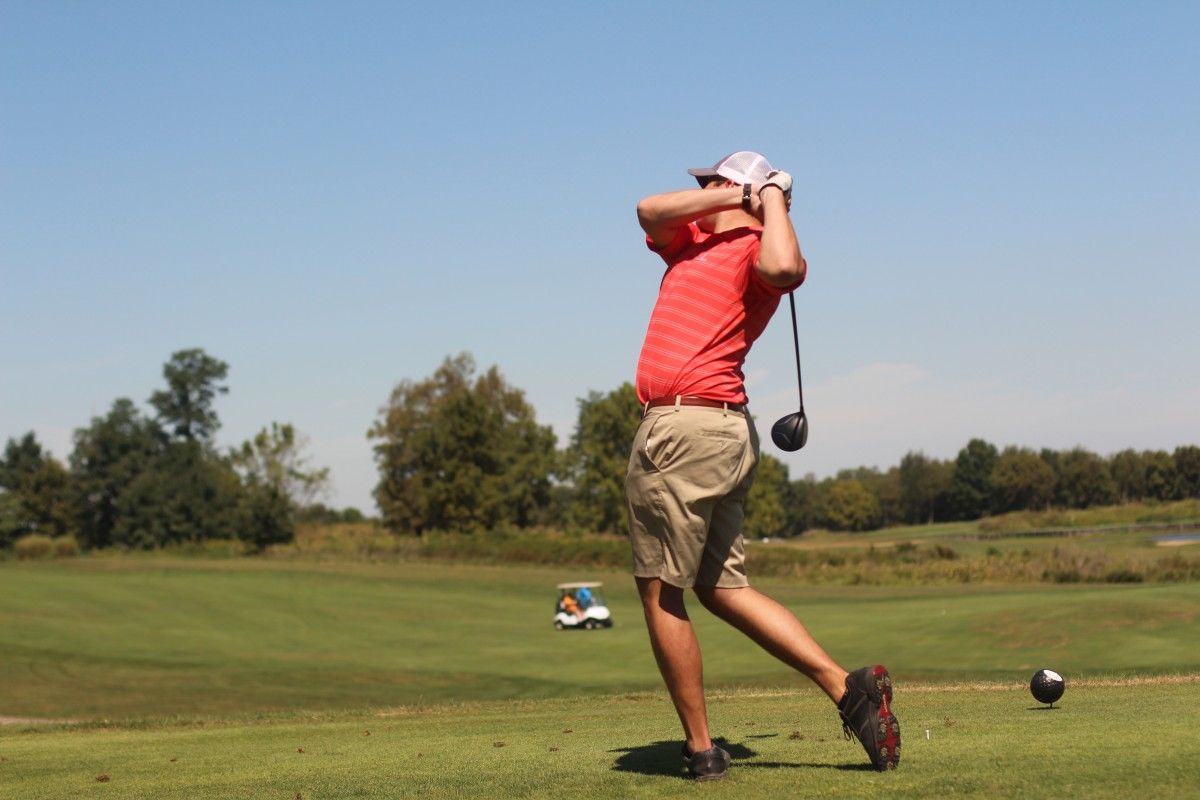 Top Pick: TaylorMade Golf- LH M6 Fairway Wood
| | |
| --- | --- |
| Value for Money | 8 |
| Shaft Flex | 7 |
| Head Options | 9 |
| Workmanship | 9 |
| Overall Score /100 | 66 |
| | |
| --- | --- |
| Shaft Material | Steel |
| Length | 43.25 inches to 41.25 inches |
| Swing Weight | D3 |
| Loft | 14 degree to 24 degree |
Pros
Great overall performance
Lower spin profile
Good sound and feel
A practical design
A forgiving club
Cons
Not much adjustableDoesn't provide a longer distance than the M5
Manufacturer
TaylotMade
Bottom Line
A club that packs some solid features and has the perfect shaft length for tall golfers
Check Latest Prices | See Customer Owner Feedback
SUMMARY:
Big News: the TaylorMade Golf- LH M6 is our Top Pick in this category
For the tall golfers who love using fairway clubs, The TaylorMade M6 is one of the best quality golf clubs in the market.
No wonder, it has been one of the bestsellers from the TaylorMade stable.
To start with, we liked the finish of this club. It looks dazzling.
Now, this club has designed this product with the special Twist Face technology.
Basically, what it means is an enhanced face geometry. On top of that, there's a corrective angle that makes the shots straighter. So even with a not-so-perfect swing arc, you get reduced sidespin on the ball.
But that's not all…
The head is designed with more mass concentrated on the lower end and a deep face. That optimizes the overall balance and results in longer shot distances.
Moreover, with a special Speed Pocket design, the COR area is larger. Even with a strike on the lower end of the face you get a good performance.
What else?
Well, there's a CS300 steel face that improves the overall durability. The overall design makes it lighter and sleeker without compromising the performance.
A TPU slot insert and a curved lower face results in better turf interaction. As a result, you get higher golf ball speed.
Also, the impact area is considerably larger than other regular length clubs. So your shots will be longer and the golf ball will fly higher.
You also get a higher moment of inertia with this fairway wood. So even though the regular flex is lesser, the performance is top-notch.
To sum up, this is one of the best clubs for tall players. At this price, it can't get any more user-friendly and comfortable than this.
Why Trust Us?
Here's the fact….
When it comes to testing products, we don't believe in taking shortcuts.
From a wide range of longer clubs in the market, we filtered out the three best products based on the performance and review.
Then, we brought each of the club sets into the course to test each parameter thoroughly.
Not to forget, we had two pro golfers on our team who were above the six feet mark. That helped in judging the overall golf club fit and the performance under each metric.
At the same time, we checked the product features and specifications in order to analyze all the details.
Finally, we've rated the products against the carefully chosen metrics that cover all the details in line with our set standards.
Our goal is simple. We're here to help you choose the best golf set.
And that's what really matters for us.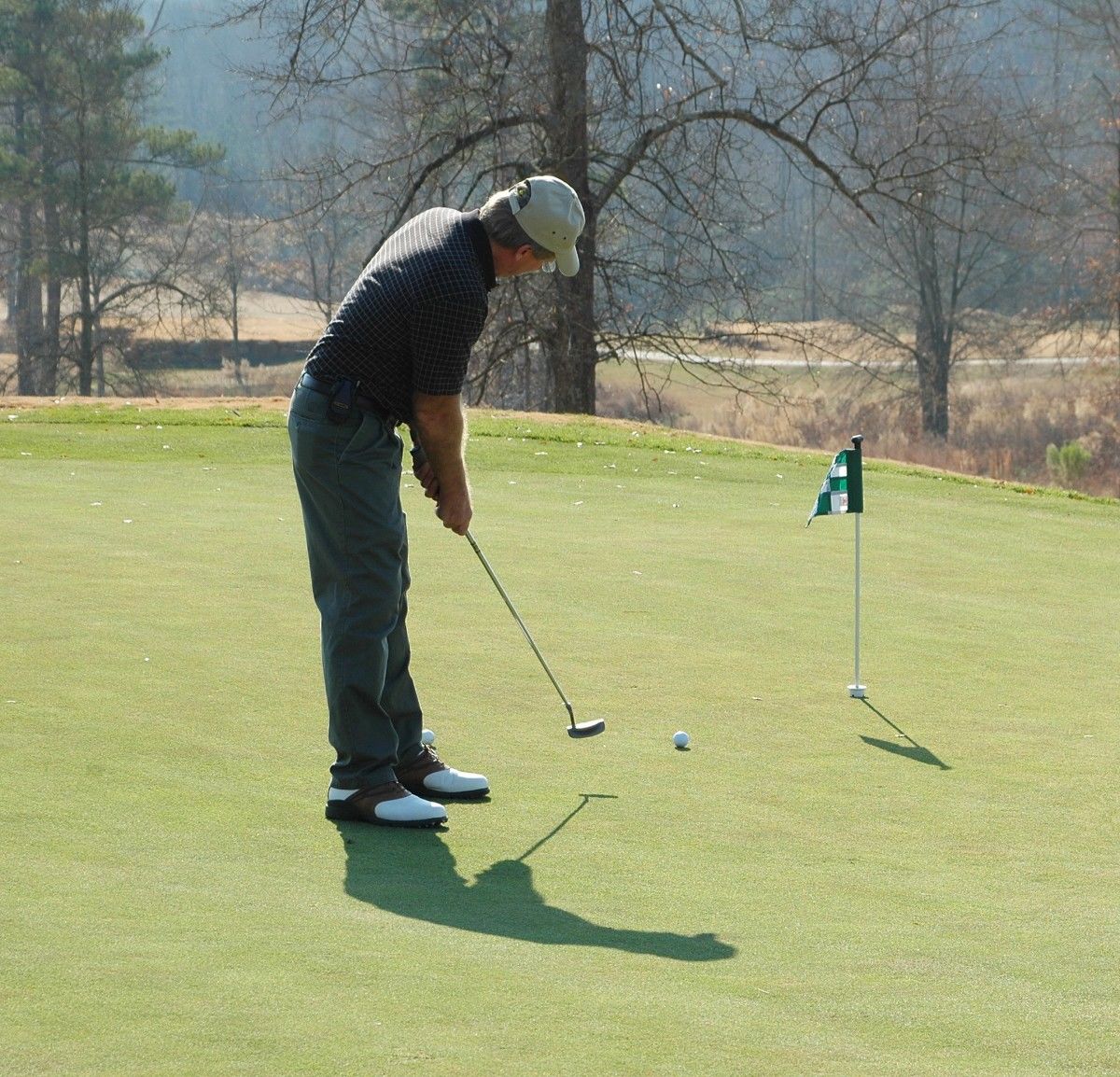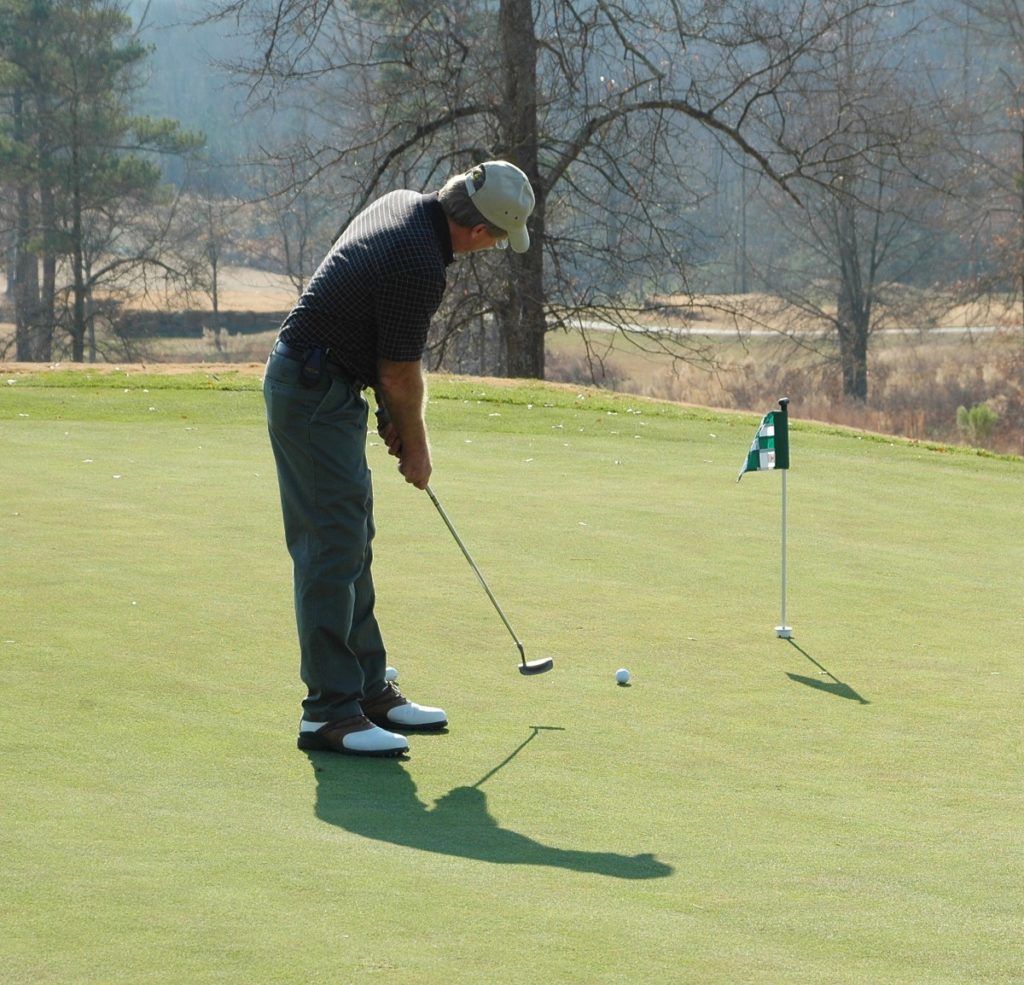 FAQ: Frequently Asked Questions
Does 1 Degree Lie Angle Make a Difference?
Yes, it does. The lie angle can be upright or flat. For every degree of a wrongly set lie angle, the ball will travel approximately 4 yards to the left or right of the target. Even if you use quality clubs, that can make a big difference in the performance.
How Should My Golf Club Fit My Height?
For a tall person, a golf club is too short if you have to bend too much from the waist or the knees. For any handicap player, the ball might hit the club's heel too often. This can result in an improper swing path.
For men, the standard driver size is forty-five inches. For women, it's forty-four inches. While picking the size of the putter you need to consider your playing style too. You can also visit a fitting store where your swing and skill can be examined for the right club size.
Do Taller Golfers Need Longer Iron?
Not necessarily. Frankly, you need to ensure that your swing is consistent every time. For that, you need to judge the wrist to floor distance and the arm length. So any tall golfer need not pick extra-long clubs at all times. It's best to pick a club that allows you to make the best shot from a natural position.
Our Final Verdict: Best Golf Clubs For Tall Men and a Handicap Golfer
Here are the scores of the three clubs and complete sets based on their overall performance.
| | |
| --- | --- |
| Best Overall | Total Marks Out of 100 |
| Wilson Men's and Teen Complete Golf Clubs Set | 68 |
| Callaway Golf 2018 Men's Rogue Iron Clubs Set | 66 |
| TaylorMade Golf- LH M6 Fairway Wood | 66 |
Conclusion: Best Golf Clubs For Taller Men and Beginner Golfers
There you have it.
We have listed the three best clubs that tall players would love using.
The point is, unless you have the right set of clubs, you will never achieve consistency in your shots during putting.
Honestly, choosing the right set of clubs is way better than adjusting the length of the shaft of a shorter club.
From these top three choices, you can choose the right set to optimize your game.
We have the complete set from Wilson as our Editor's Choice. The hybrid irons deliver an accurate performance and are great for optimum swing speed.
The Callaway Rogue Iron turned out as the Best Value pick. This superbly engineered set of clubs is great for any player looking to improve his or her game.
Lastly, we have the TaylorMade M6 as the Top Pick. With a deeper cavity back design of the face, it's one club that can make even the mis-hits go better than you expect.
So, if you want to bring out the Tiger Woods in you, pick your complete set from these options.
Unless you're 6 feet 6 inches the standard size of any of these clubs should work for you. Make sure to try them out before making the final choice.
Once you know what to look for, it's easier than you think.